Lacto free mlijeko
Lacto free milk
We are aware that about 65% of the world's population is to some extent lactose intolerant. In order not to give up other nutrients that you get from milk, MEGGLE has prepared a UHT milk with a minimum lactose content – Lacto free milk. We produce it via a process that breaks down the milk sugar lactose into easier-to-digest simpler sugars. Therefore, Lacto free milk contains only 0.01% lactose and comes in a package of 1 L.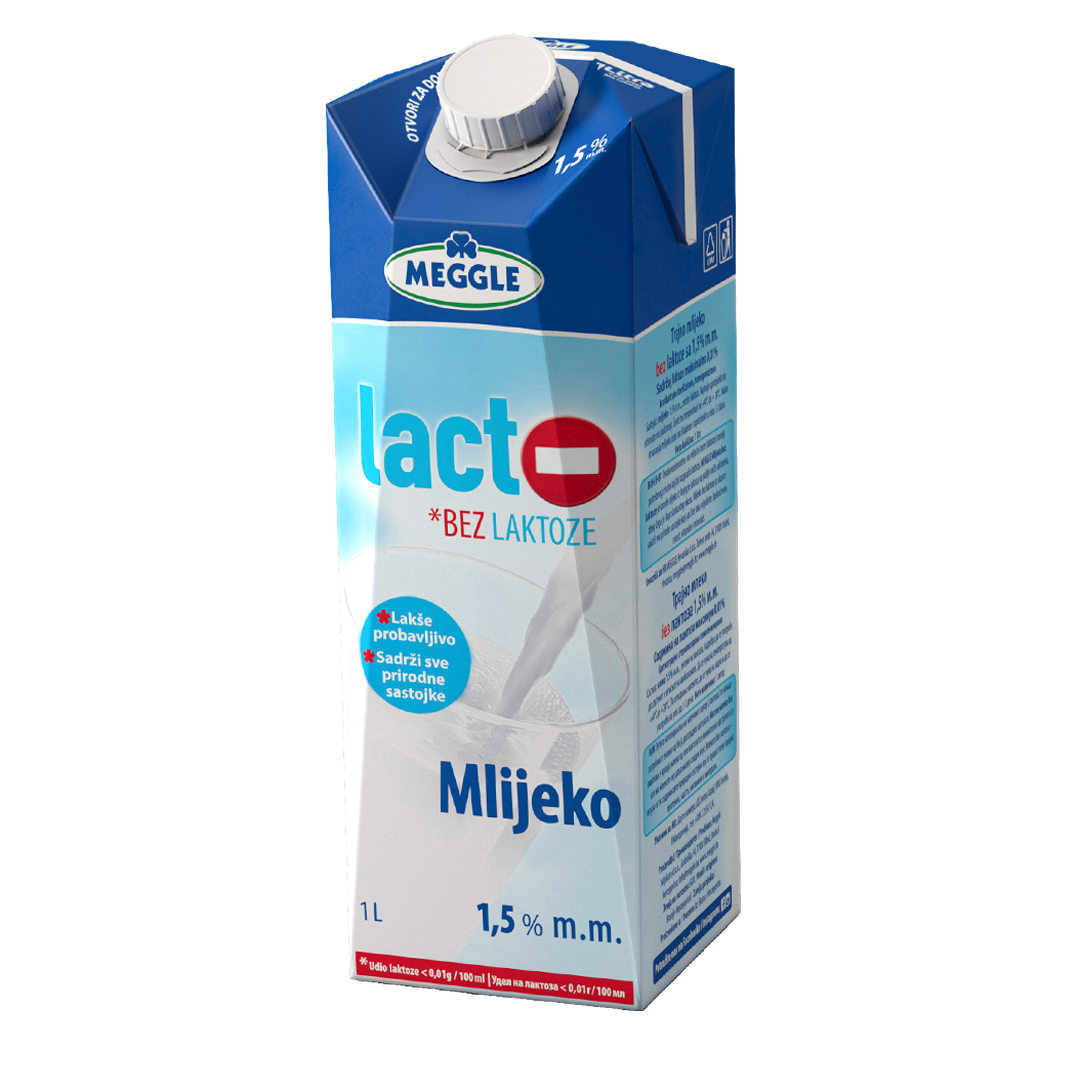 Nutrition facts per 100g:
Energy 192 kJ / 46 kcal
Fat 1,5 g
Saturated fat 0,9 g
Carbohydrates 4,6 g
Sugar 4,6 g
Protein 3,4 g
Salt 0,1 g
Lactose < 0,01 g / 100 ml
Ingredients:
milk with 1,5% milk fat, enzyme lactase
Password protected content! Please enter password.
Other products