Chocolade milk
Milky Max chocolate milk 200ml
Besides chocolate milk, we offer specially designed milk for the youngest, Milky Max with your favourite mascot Max.
You can find Milky Max chocolate milk in packs of 200 ml and they come with a straw. Delight your children!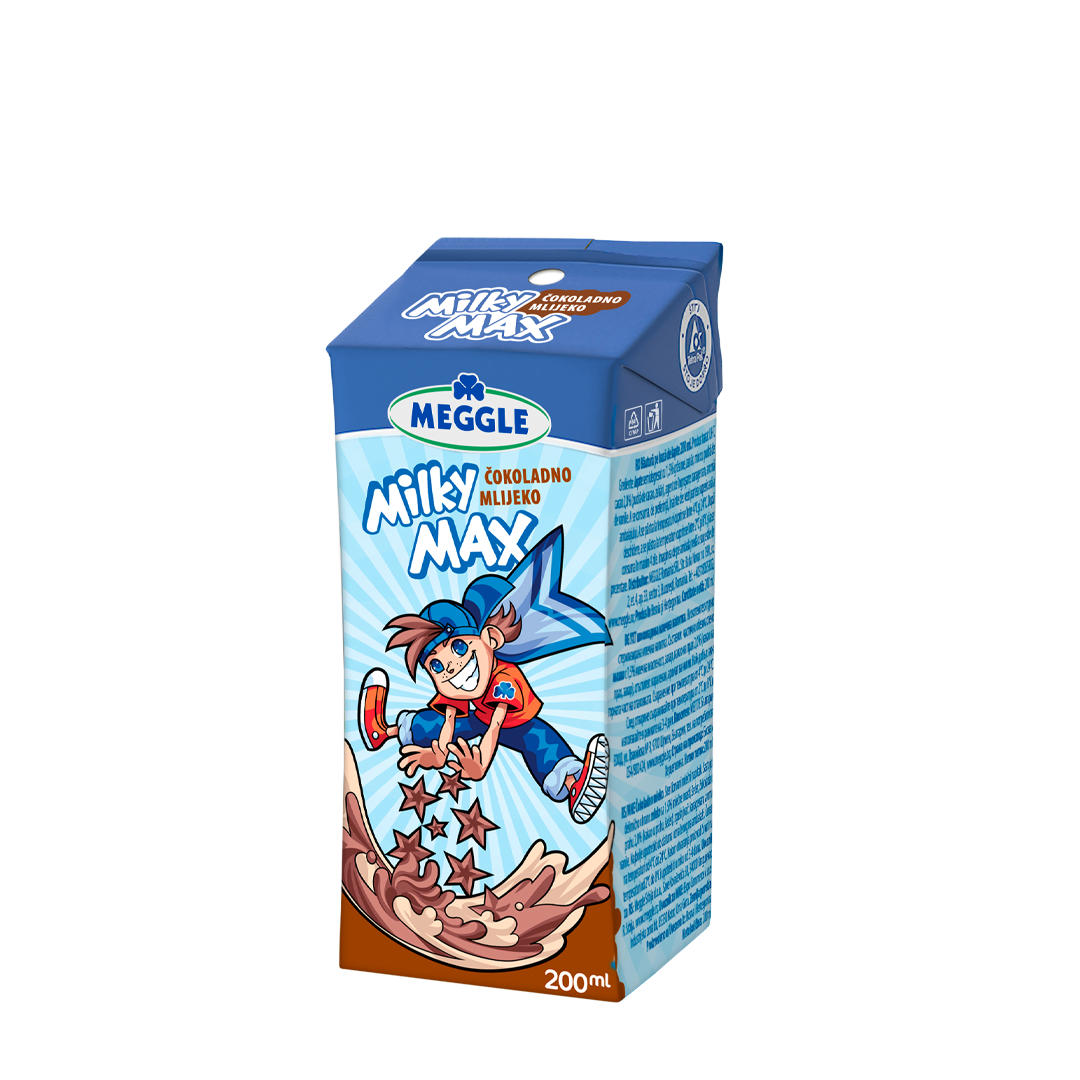 Nutrition facts per 100g:
Energy 296 kJ / 70 kcal
Fat 1,7 g
Saturated fat 1,2 g
Carbohydrates 10,3 g
Sugar 9,8 g
Protein 3,4 g
Salt 0,11 g
Ingredients:
milk with 1,5% fat, sugar, chocolate powder 2,0% (cocoa powder, sugar), thickener: carrageenan, vanilla flavor
Password protected content! Please enter password.
Other products