Cold appetizers
Antipasti party snacks
15 min
Ingredients:
» bread cut into cubes
» smoked paprika powder
» skewer sticks
» MEGGLE antipasti cherry peppers
» MEGGLE antipasti olives
» MEGGLE butter with herbs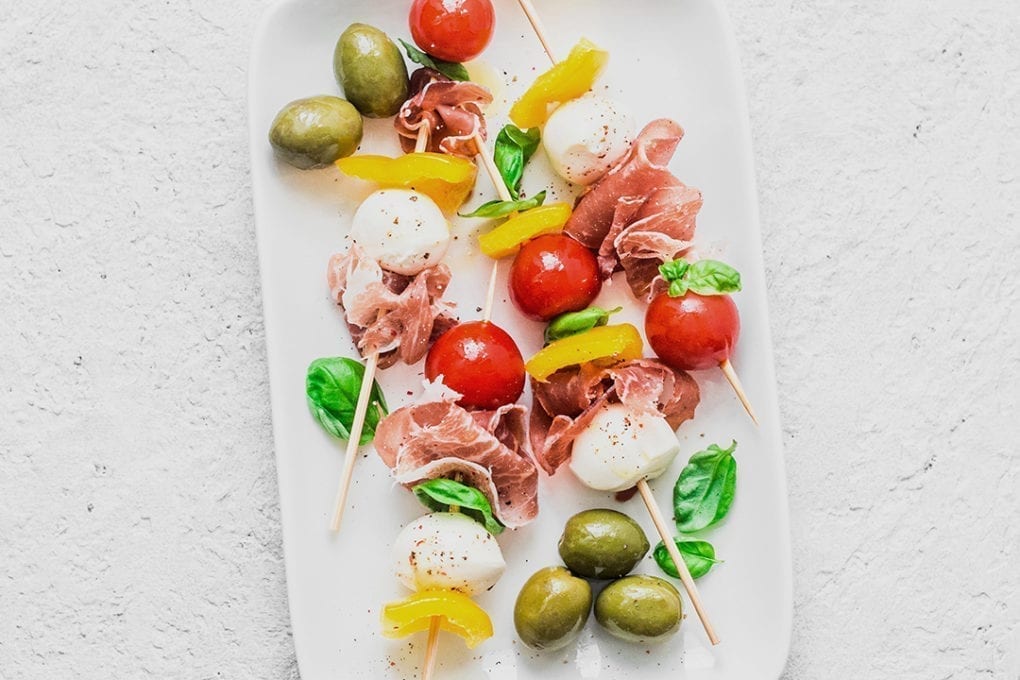 Preparation:
Drizzle the bread cubes with butter. Sprinkle with smoked paprika powder and stir. Turn on the oven for 5 minutes at 220 ° C. On the skewer sticks, alternately place the MEGGLE antipasti and bread cubes. Serve as desired.
Print recipe