Sweet dishes
Chocolate roll
Ingredients:
» 5 eggs
» 5 tablespoons of sugar
» 5 tablespoons of flour
» 2 tablespoons of oil
» 2 tablespoons of MEGGLE milk
» 3 tablespoons of cocoa
» 1 bag of vanilla sugar
» 1 bag of baking powder
For the cream:
» 1 vanilla pudding
» 250 ml MEGGLE milk
» 300 g MEGGLE sweet cream
» 1 white chocolate
» 1 bag of cream fixative
» a little grated dark chocolate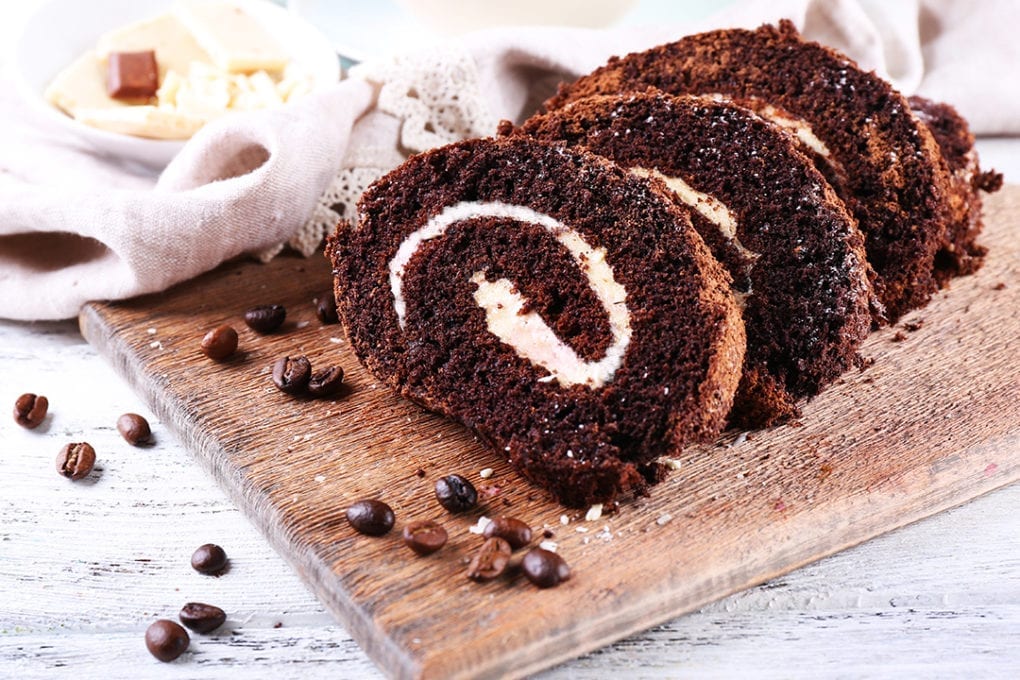 Preparation:
Mix eggs, sugar, vanilla sugar and oil into a solid mixture. Add milk, cocoa, flour mixed with baking powder. Mix everything well and transfer to a baking tray previously covered with baking paper. Bake the biscuit for about 20 minutes in an oven preheated to 180 ° C degrees. When the biscuit is done, immediately wrap it in a roll to form it and leave it to cool. In the meantime, prepare the cream by first boiling the milk and then mixing the contents of the pudding bag that you previously mixed with a little milk into it. Stir until the pudding thickens, then add the crushed white chocolate to it and continue stirring until the chocolate melts. Whisk the sweet cream with the cream fixative with a mixer and mix into the cooled pudding so that the mixture becomes uniform. Unroll the biscuit, coat it with cream and then roll it again. Leave in the refrigerator to set. Garnish with grated dark chocolate then cut into slices and serve.
Print recipe
MEGGLE products used in recipe