Grilled dishes
Grilled tuna fillet
20 min
Ingredients:
» 150 g of radish
» 2 Laura Baguette with herbs
» 100 g of lentil or soy sprouts
» 1 tomato
» 1 tablespoon Balsamic vinegar
» 3 tablespoons olive oil
» 400 g of tuna fillet
» 2 tablespoons oil
» 50 g MEGGLE butter with herbs
» A few lettuce leaves
» salt and pepper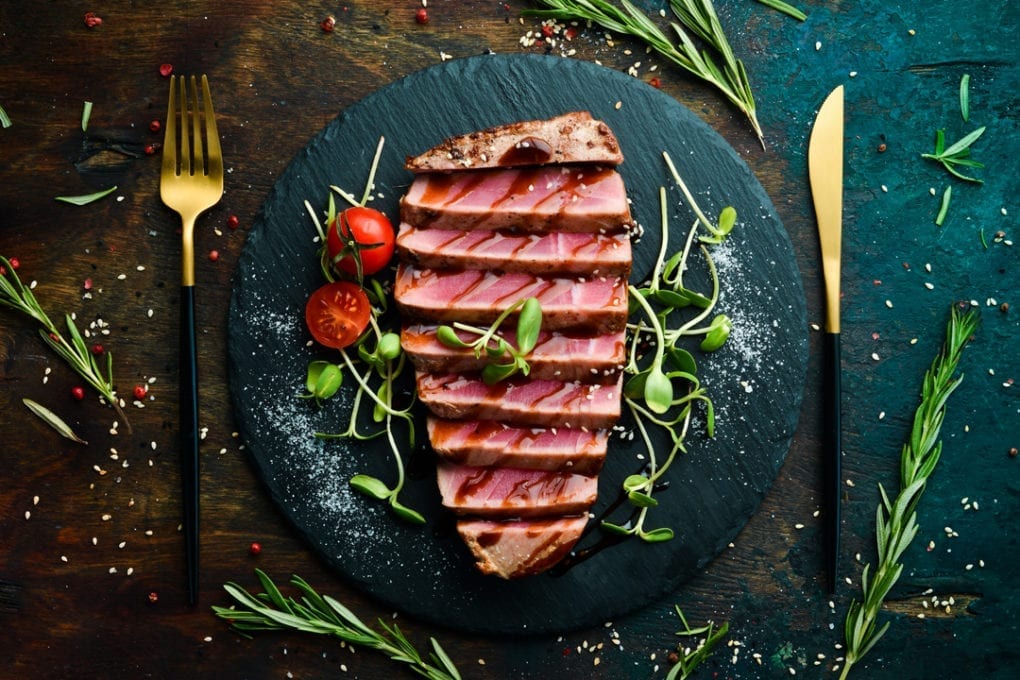 Preparation:
Peel a radish, cut it lengthwise into thin slices, and slices again lengthwise into thin noodles. Put radish noodles in very cold water. Bake the baguette with herbs according to the instructions on the package. Meanwhile, wash the sprouts and tomato, cut the tomato into quarters, remove the seeds and stalk and chop it into cubes. Drain the radish noodles, mix them with the sprouts and tomatoes, add a little salt, pepper and marinate with vinegar and oil. Cut the tuna fillet into steak-thick slices, season with salt and pepper, oil the grill grate and bake on both sides. Butter with herbs cut into slices and melt on baked fish. Remove the baguette with herbs from the oven, put a lettuce leaf, a tuna steak and a little radish and sprout salad on each slice.
Print recipe