Sweet dishes
Ice sky
Ingredients:
» 6 eggs
» 6 tablespoons of sugar
» 3 tablespoons oil
» 6 tablespoons flour
For the cream:
» 4 tablespoons MEGGLE milk
» 4 egg yolks
» 1 vanilla sugar
» 1 ground gelatine
» 150 g of sugar
» 500 ml MEGGLE Creme Patisserie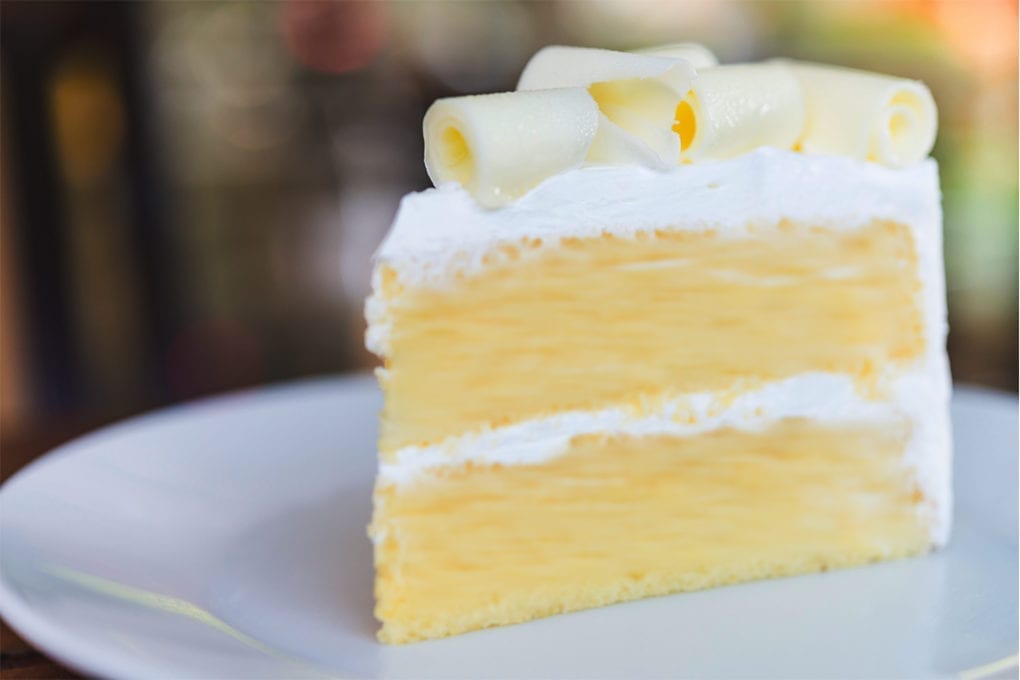 Preparation:
Beat eggs, sugar and oil into a solid mixture, turn off the mixer, mix gently and add a tablespoon by tablespoon of flour. Bake the dough slowly at 200 ° C.
Soak the gelatine in cold milk for ten minutes to swell, make the egg yolks, sugar and vanilla sugar well with a mixer and steam, the mixture must be firm and smooth. Remove from the heat and stir in the hot cream to melt the gelatine, allow to cool. Whisk the Creme Patisserie and add to the cold cream, stirring to even out. Cut the cake into cubes and decorate with grated white chocolate.
Print recipe