Cold appetizers
Meatballs with cheese
Ingredients:
» 300 g chicken fillet
» MEGGLE fresh cheese
» 100 g Pickles
» 1 teaspoon of salt
» 1 teaspoon white pepper
» sesame seeds
» 2 teaspoons almonds in leaves
» 2 teaspoons parsley leaf
» 1 tablespoon dill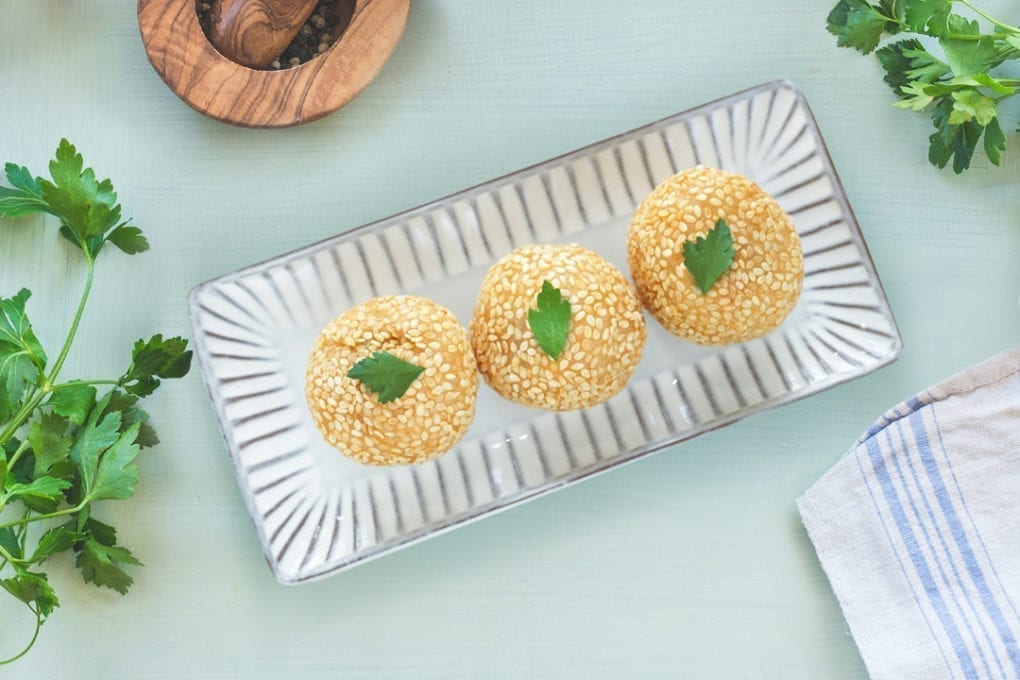 Preparation:
Cook the chicken fillet in salted water, cool and cut into as small cubes as possible. Finely chop the cucumbers and parsley leaves. Add diced cheese and diced chicken, pickles and chopped parsley to the bowl. Add salt and white pepper. Mix all ingredients to combine. From the prepared mass, make balls or shape them with a mould. Cool briefly. Roll the prepared dumplings in roasted sesame seeds or almonds in leaves (peanuts, hazelnuts ...), dill, chopped parsley leaf just before serving. Serve in baskets or on tomato rings as a cold appetizer.
Print recipe