Salty dishes
Pork medallions with fresh cheese sauce
25 min
Ingredients:
» 800 g of pork
» 50 g MEGGLE premium butter
» 200 ml MEGGLE cooking cream
» 100 g MEGGLE fresh cheese
» Salt and white pepper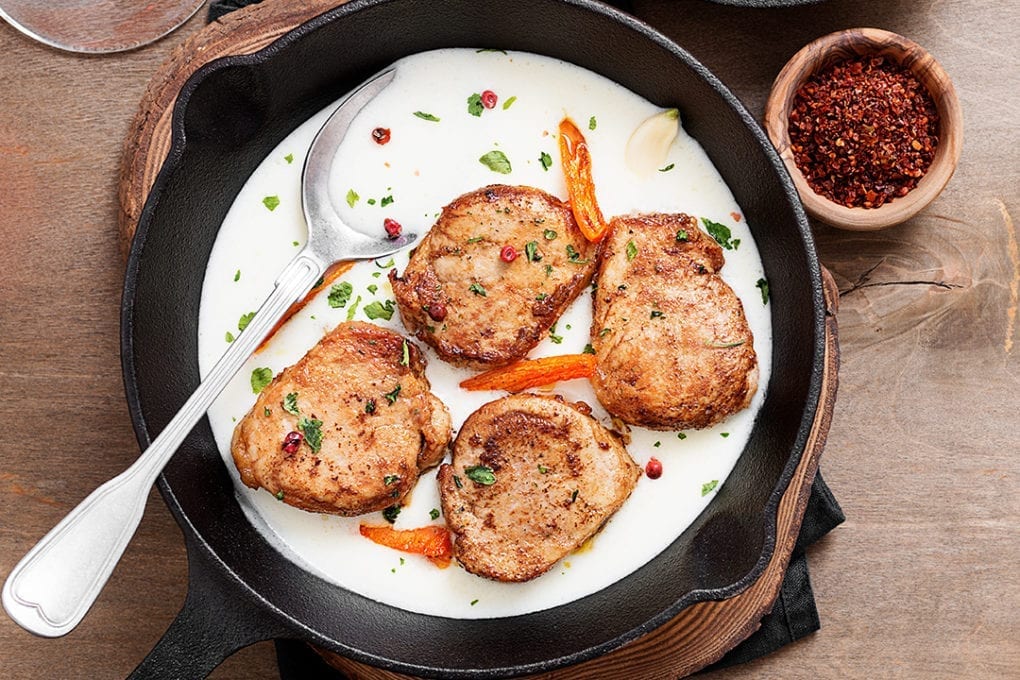 Preparation:
We clean the pork from the skins and veins and cut it into medallions 3 to 4 cm thick. Place the grill pan over the heat and wait a few minutes for it to heat up well. Add salt to the pork medallions, sprinkle the grill pan with a little oil and put the medallions in the pan, turning each side after 3-5 minutes. Meanwhile, in a separate pan over medium-high heat, melt half the butter, then pour in the cooking cream and stir in the fresh cheese, stirring slightly with a whisk. Finally, when we get a uniform lump-free sauce, we stir in the remaining butter and the sauce is done. Arrange the finished medallions on plates and pour the prepared sauce over them. As a side dish we can serve fried croquettes, grilled polenta, or cooked vegetables.
Print recipe