Salty dishes
Tomatoes stuffed with ricotta cheese and salmon
45 min
Ingredients:
For tomatoes:
» 8 medium-sized tomatoes
» salt
» fresh ground black pepper
» 120 g of smoked salmon
» 160 g ricotta cheese
» 1 egg
» 1 pinch of cayenne pepper
» freshly grated nutmeg
» 1 tablespoon MEGGLE premium butter
» 1 tablespoon olive oil
Sauce:
» 1 small shallot
» 4 tablespoons dry white wine
» 2 tablespoons sour cream
» 60 g MEGGLE butter with herbs
» salt
» white pepper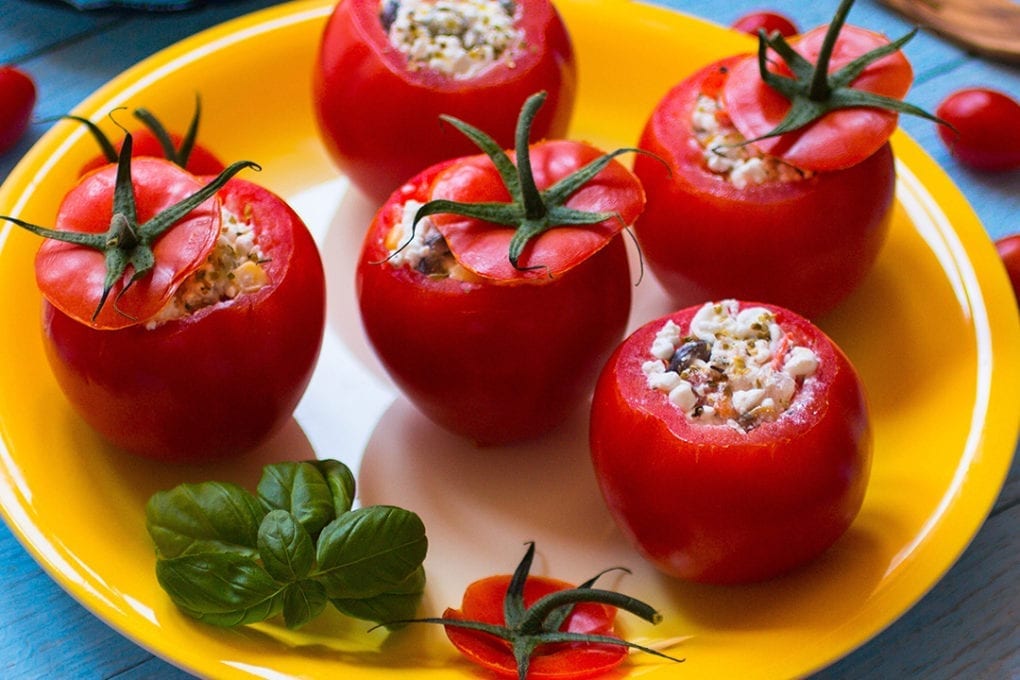 Preparation:
Wash the tomatoes and remove the stalks. Then pour boiling water over them and immediately immerse them in cold water so that they peel easier. Then peel the tomatoes, cut off a small lid on top and scoop them out with a small spoon. Lightly salt and pepper the inside of the tomatoes. For the sauce, cut the salmon into cubes and mix the ricotta cheese with the beaten egg. Lightly stir in the salmon cubes, season with nutmeg, cayenne pepper and salt. Then place the mixture in the refrigerator for 30 minutes. Preheat the oven to 220 ° C. Fill the tomatoes with the mixture of ricotta and salmon.
Melt the butter and olive oil in a fireproof dish. Put the tomatoes in the dish and bake for about 15 minutes. For the sauce, peel the shallots and chop into cubes. Sauté the cubes in wine until the mixture is reduced by a third. Then add the sour cream and bring to a short boil. Stirring with a whisk, little by little add the finely chopped butter with the herbs. Finally, remove the sauce from the heat and season with salt and pepper.
Print recipe