Salty dishes
Wide noodles with fresh cheese
35 min
Ingredients:
» 400 g of wide homemade noodles
» 150 g of dried bacon
» 30 g MEGGLE premium butter
» 250 g MEGGLE fresh cheese
» 200 ml MEGGLE sour cream
» 1 egg
» 1 teaspoon ground red pepper
» salt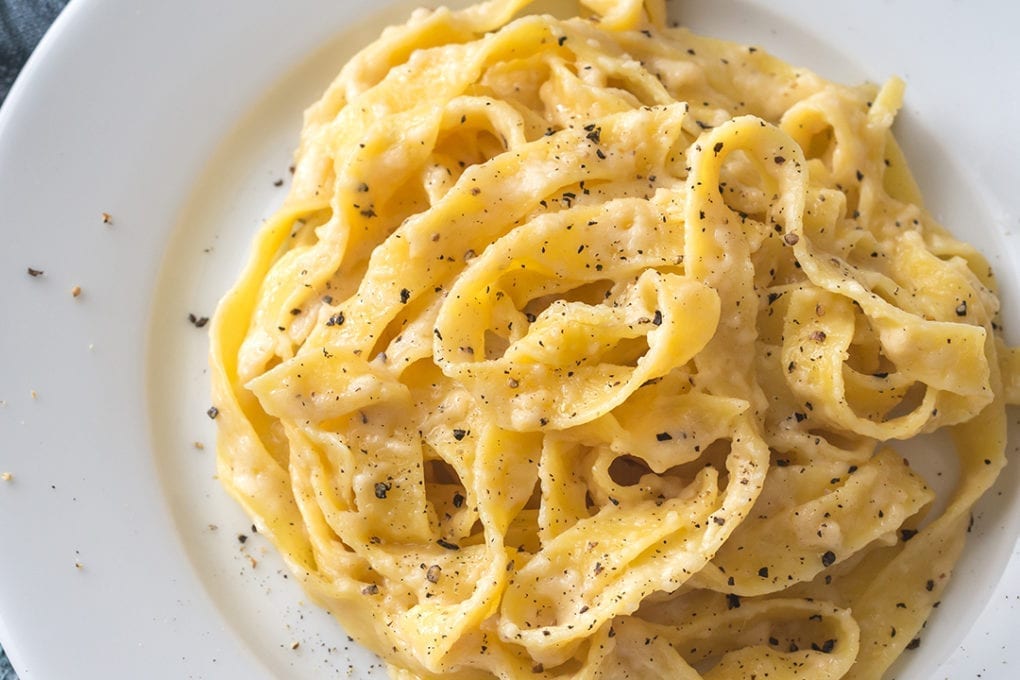 Preparation:
Chop the bacon into bits. Put butter in a pan over medium heat, add chopped bacon, lightly fry for 2-3 minutes, and remove from the heat to cool slightly. In a separate bowl, place the fresh cheese, add the sour cream, 2/3 of the fried bacon bits, egg, ground red pepper and salt as desired and mix the ingredients. In a pot with plenty of hot, salted water, add the pasta, and cook it according to the instructions on the package. Drain the cooked pasta and mix gently with the prepared fresh cheese filling. Transfer everything together to a suitable, lightly greased refractory dish and place in the oven, preheated to 210 ° C, for about 10 minutes, or until it starts to get a nice colour on top.
Print recipe