Grilled dishes
Grilled rump steak with spicy butter
Ingredients:
» 4 rump steaks from 200 to 250 g
» 800 g of new potatoes
» 125 g MEGGLE butter with herbs
» spicy tomato salsa
» pepperoni, garlic
» 400 g of cooked green beans
» parsley leaf
» olive oil
» salt and pepper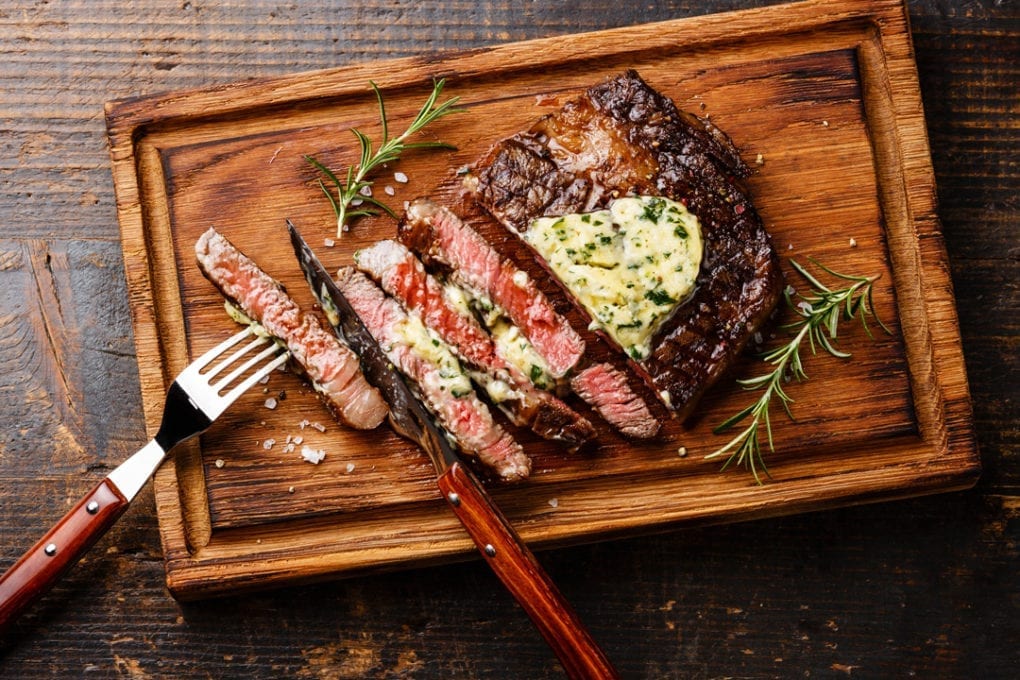 Preparation:
Season the rump steaks with salt and pepper, grease with oil and grill for 3 to 4 minutes on each side. Meanwhile, fry in a pan, well washed and unpeeled, young potatoes cut into pieces. Heat the tomato salsa with the addition of chopped a couple of pepperonis (be careful not to make it too spicy). Season the cooked and drained green beans with salt, pepper, finely chopped garlic and olive oil and mix well. Then place the baked rump steak briefly in a bowl in a warm place to allow it to relax a bit. Arrange everything together on a plate, salt the potatoes and pour a little cold olive oil, place a piece of butter with herbs on the steak.
Print recipe