Grilled dishes
Mexican skewers with corn
40 min
Ingredients:
» 3 corn cobs
» 1 red pepper
» 1 green pepper
» 1 large zucchini
» 8 pieces of thinly sliced bacon
» 1 tablespoon of edible oil
» 125 ml vegetable stock (instant)
» 1 roll of MEGGLE butter with herbs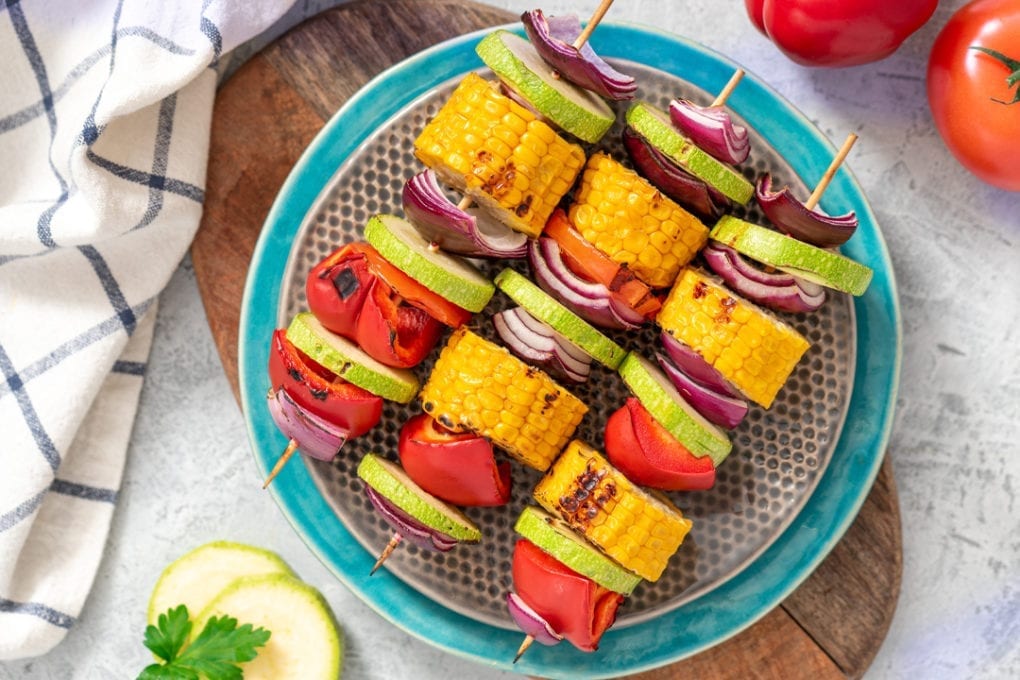 Preparation:
Clean, wash and cook the corn cobs in boiling water for about 15 minutes. Clean and wash the peppers and cut each into eight equal pieces. Clean and wash the zucchini and cut it into eight thick slices. Cut each corn cob into four thick slices. Wrap pieces of zucchini in bacon and stick vegetables on wooden sticks. Heat the oil in a large skillet, fry the skewers briefly and pour in a little of the stock. Cut the butter with the herbs into thin slices and add half to the skewers. Then bake the skewers in a preheated oven at 200 ° C for about 15-20 minutes. While baking, turn them once or twice. Before serving, divide the rest of the butter with the herbs into skewers and let it melt.
Print recipe