Salty dishes
Risotto with spinach
Ingredients:
» 500 g of fresh spinach
» oil
» 1 red onion
» 300 g rice
» 1 vegetable cube
» 700 ml of water
» garlic as desired
» 50 g MEGGLE butter with herbs
» salt
» pepper
» MEGGLE grated cheese, to taste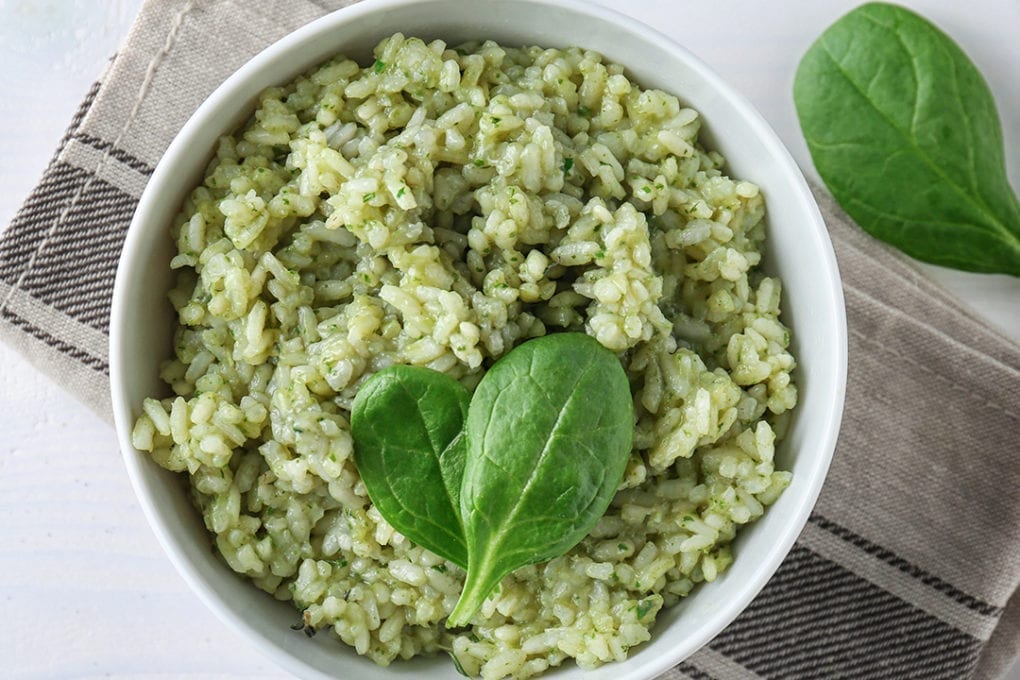 Preparation:
Wash the spinach and cook it in water. Chop the cooked spinach in a blender or with the help of a stick mixer. In a large skillet, sauté the onions in a little oil until soft, then add the rice, water and the shredded vegetable cube to the skillet. Leave to cook for 15 minutes, stirring occasionally. Then add the spinach puree, salt, pepper, and spices as desired to the pan. Stir, then add the crushed garlic. Cook briefly over low heat. Towards the end, add butter with herbs to make your risotto even more fragrant and creamy. Sprinkle with grated cheese (parmesan), pumpkin oil and rucola.
Print recipe