Salty dishes
Salmon fillets with white lime sauce
Ingredients:
» 4 salmon fillets
» 160 g carrots
» 160 g leeks
» 80 g celery
» 80 g red bell peppers
» 80 g MEGGLE butter
» 20 ml of olive oil
» salt and pepper
For the sauce:
» 80 g MEGGLE butter
» 80 g diced onion
» 4 cloves of garlic
» 1 bay leaf
» 60 g of flour
» 800 ml of fish or vegetable stock
» 4 limes
» 220 ml MEGGLE cooking cream
» salt, pepper, turmeric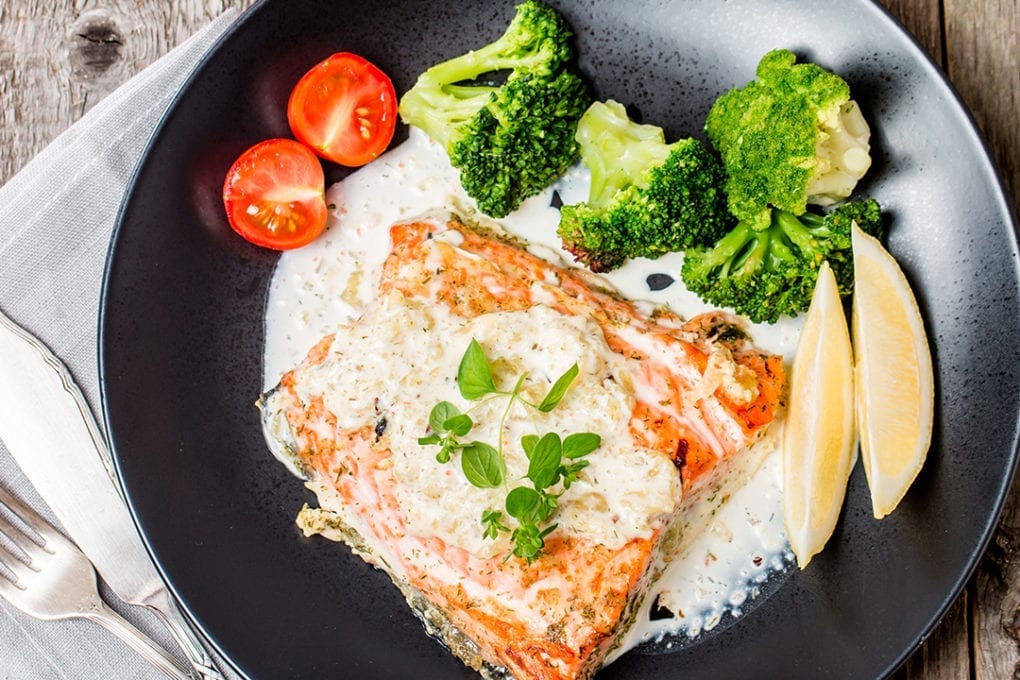 Preparation:
Lightly marinate the salmon fillets in olive oil, adding salt and pepper, and after that fry on the grill or grill pan. Cut the vegetables into very thin strips and blanch in boiling water for about 30 seconds. After blanching, immediately put the vegetables in ice water to keep the colour. Just before serving, sauté the vegetables in butter (to keep them crispy). For the sauce, fry the finely chopped garlic and onion with the bay leaf. Add the flour and cook briefly, then pour in the stock. Squeeze out the lime juice and add it to the boiling sauce and continue cooking. Finally add the cooking cream to simmer. Take out the bay leaf, and beat everything with a stick mixer. Drizzle the baked fish and vegetables with the aromatic white sauce and serve with thin slices of lime.
Print recipe