UHT milk
Milky Max Junior milk with 3,2% m.f.
New Meggle milk for toddlers with vitamin D and calcium.
Milky Max Junior milk is perfect supplement to a balanced diet of children. Ideal as a refreshment at home, school or a trip, Milky Max junior milk contains calcium and vitamin D which are important for normal growth and healthiness of bones and teeth.
A little milk for great things.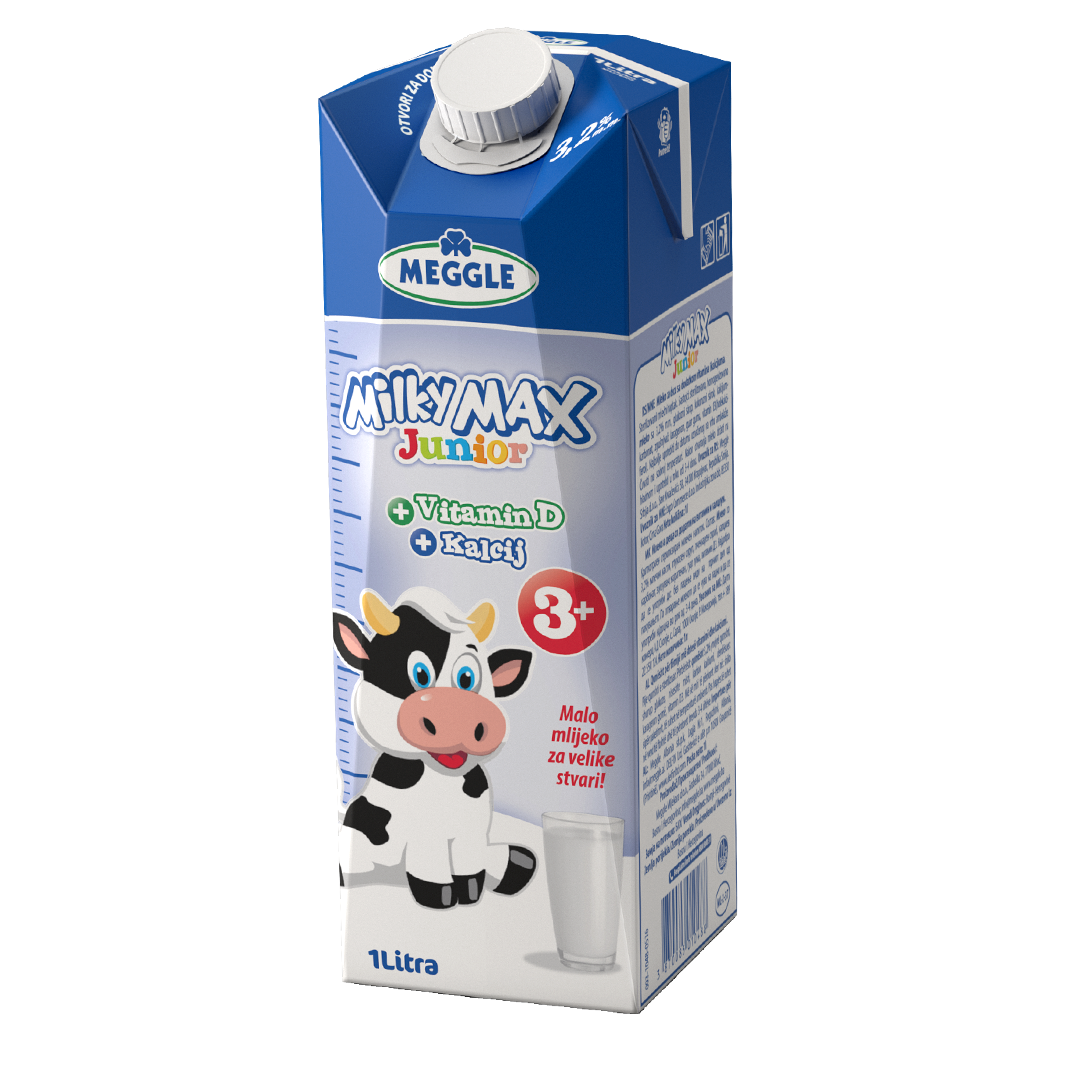 Nutrition facts per 100g:
Energy 273 kJ / 65 kcal *PU 3,3%
Fat 3,3 g *PU 4,7%
Saturated fat 2,0g *PU 10%
Carbohydrates 5,5 g *PU 2,1%
Sugar 5,1 g *PU 5,7%
Protein 3,4 g *PU 6,8%
Salt 0,12 g *PU 2,0%
Calcium 160 mg *PU 20%
Vitamin D 0,75 μg *PU 15% ; *PU=recommended intake
Ingredients:
milk with 3,2% m.f., glucose syrup, corn starch, calcium carbonate, thickener: carrageen an, guar gum; vitamin D3 (cholecalciferol).
Password protected content! Please enter password.
Other products