UHT milk
UHT Milk with 2,8% m.f.
Favorite Meggle milk with 2,8% milk fat in promo packaging without a cap.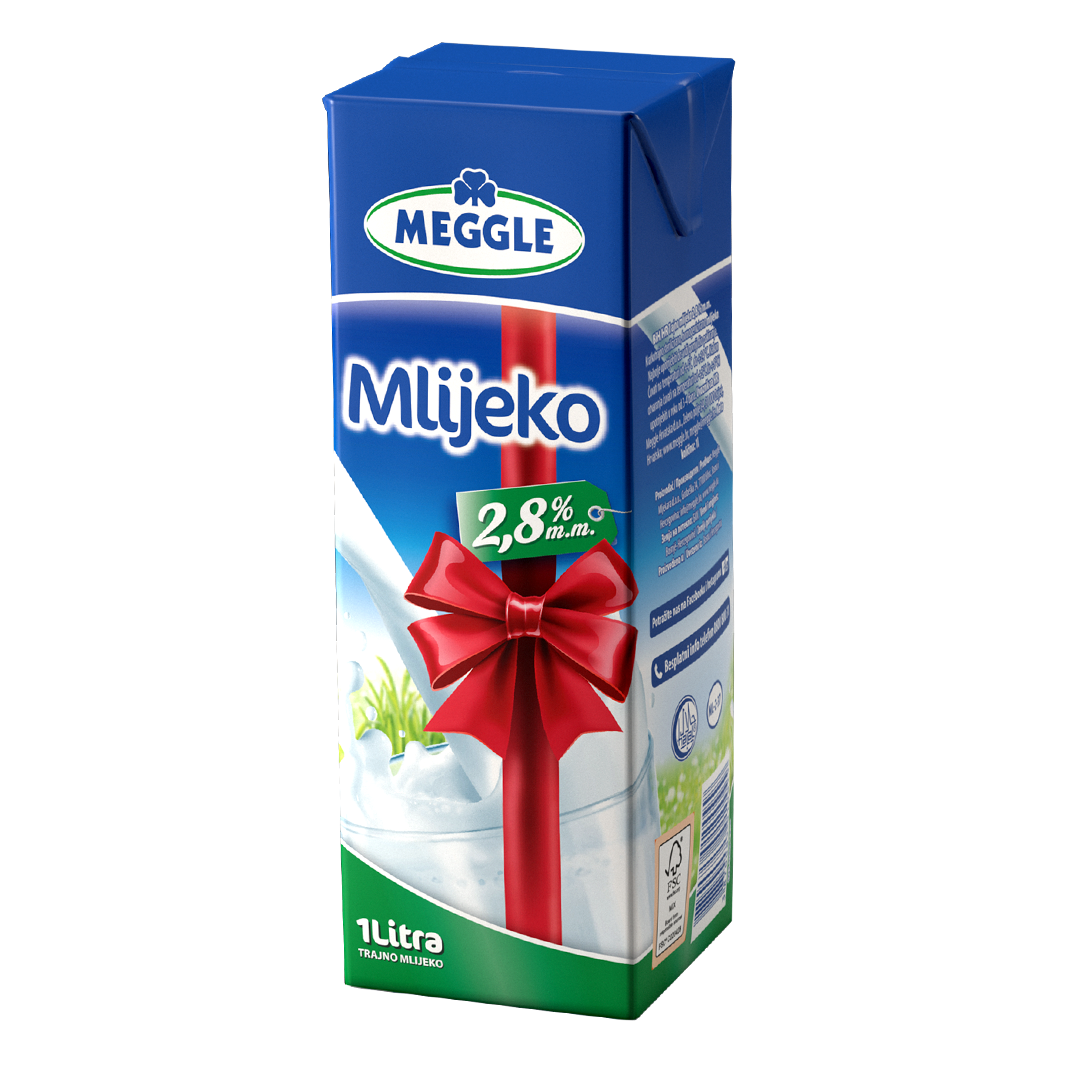 Nutrition facts per 100g:
Energy 240 kJ / 57 kcal
Fat 2,8 g
Saturated fat 1,8 g
Carbohydrates 4,6 g
Sugar 4,6 g
Protein 3,4 g
Salt 0,10 g
Ingredients:
Short-term sterilized, homogenised milk with 2,8% milk fat
Password protected content! Please enter password.
Other products