UHT milk
UHT Milk 1,5% m.f. 500ml
For those who take care about the intake of fat into their bodies, we've got Meggle milk with reduced fat content of 1.5% milk fat. Naturally, this lighter version of milk has gone through short-term sterilisation and has been partially skimmed, and contains all the necessary vitamins and minerals.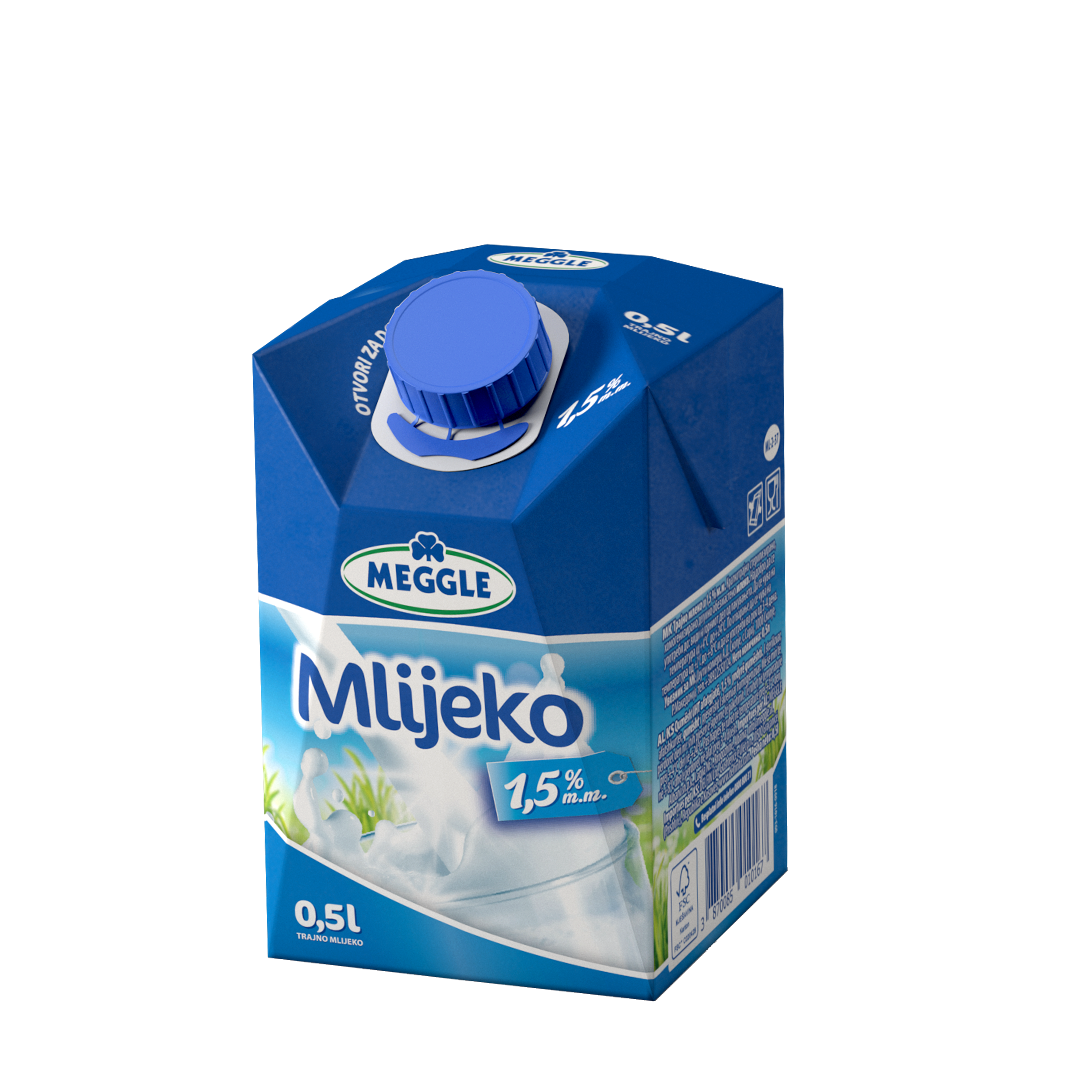 Nutrition facts per 100g:
Energy 191 kJ / 45 kcal
Fat 1,5 g
Saturated fat 0,9 g
Carbohydrates 4,6 g
Sugar 4,6 g
Protein 3,4 g
Salt 0,10 g
Ingredients:
Short-time sterilised, homogenised milk with 1,5% milk fat
Password protected content! Please enter password.
Other products